Injuries force Chelsea, Conte into disarray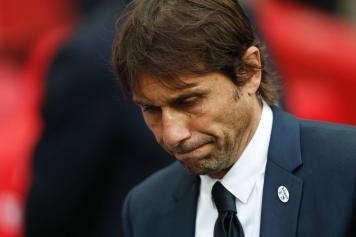 10 October at 13:55
Chelsea manager Antonio Conte will certainly not look back on this international break with fondness. Following an injury to star Alvaro Morata in their 1-0 loss to Premiere League co-leaders Manchester City, N'Golo Kante picked up a dreaded hamstring injury while playing for France. Now, as Chelsea looks to regain control of the Premier League, the Italian tactician may need to adjust his strategy.
Conte has already had to do without Eden Hazard for the first month of the new season. Now he faces the prospect of facing at least one match, though quite possibly many more, without the services of arguably his two other most important players.
Ironically, Kante's former Leicester City teammate Danny Drinkwater will likely slot into the midfield. Drinkwater himself is returning from injury, but should be able to take the pitch when the domestic league resumes.
As far as Morata is concerned, the level of depth at forward isn't as secure. Rumors of Antonio Conte being unhappy with the summer transfer window are coming full circle. After failing to bring Romelu Lukaku to Stamford Bridge, Chelsea will need to rely on Michy Batshuayi to be their engine in the final third.
Chelsea fans, at the moment, are hoping those two injuries are only for a single match or two. However, if Kante and Morata's injuries are more severe than they first appear, then the Italian will once again be pressed into finding an answer to a difficult question. Fortunately for Londoners, he's been consistently successful at doing so in the past.