Insigne: Ventura "asked me to replace Verratti," play out of position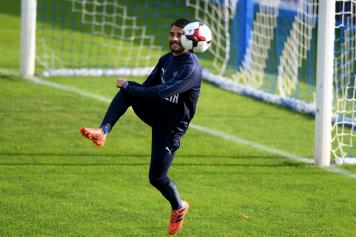 11 November at 11:00
Among the baffling decisions made by Gian Piero Ventura last night, of which there was many, one stands out from the others. It's not that he didn't pick Lorenzo Insigne, whose been in scintillating form with the equally scintillating Napoli, to start. No, it's how he chose to utilize him as a substitute.
With his 76th minute entrance, in place of Marco Verratti, many anticipated he'd take his usual role on the left wing. However, he, stunningly, seemed to be hovering in the midfield. It was a strange sight, and his poor touches as a result seemed related.
After the match Insigne admitted that Ventura pressed him, not only to come on for but, to come into Verratti's role in the midfield. "The coach asked if I felt ready to replace Verratti," the forward said on TV. "I said yes, because any role with the Nazionale jersey is important."
Such a decision from the embattled manager is – as Wallace Shawn would say – inconceivable. Down by a goal and pressing for the equalizer, Ventura took one of his most in-form forwards, and mitigated his role by dropping back into the midfield.
Whether or not Italy advance to the World Cup, Ventura has lots of questionable decisions to answer for. Playing Insigne out of position is just the latest.