Allegri reveals why Dybala can't replace Ronaldo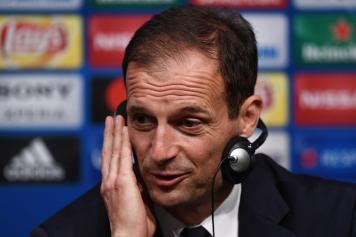 17 December at 17:30
Following his side's relatively smooth victory over Bologna, Juventus manager Max Allegri spoke to Premium Sport. With the 3-0 victory, the Bianconeri sit just one point behind Napoli for the Serie A lead.
"The guys are having good performances, growing physically and staying compact as they did not concede today. These were important points when fighting teams like Napoli and Inter. We would not be able to remain with them without these performances."
"On defense there is an availability and need for everyone to contribute. When you do not concede goals it's a group effort as we found a nice compactness."
"Today [Dybala] entered and did well. When you go on the bench you wait your turn. It is important to react, football is a team game. You have to remove "me" and put "us". Paulo's skills are remarkable, but you must be in top physical and mental shape to be successful."
He went on to say, "Dybala is not a player who will score 30 goals per season, he will always score around 15 each season. Some comparisons [the media] made were not fine."