Inter and Napoli want him but Deulofeu is thinking of AC Milan...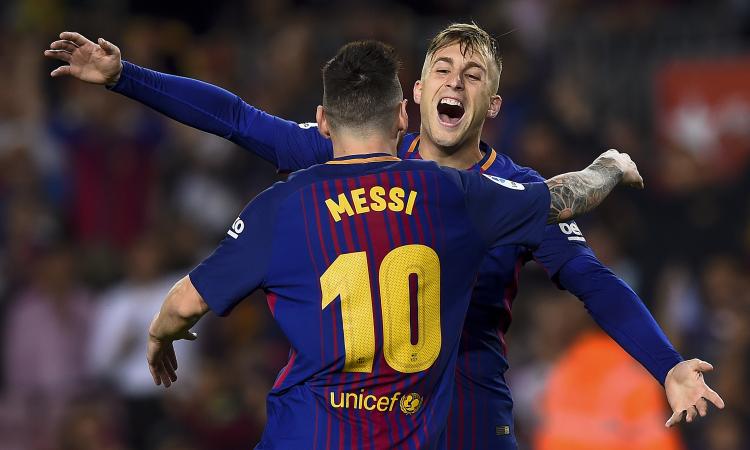 2018-01-01 - 21:05
Gerard Deulofeu's future is in doubt. He arrived in Italy last January as he played a solid 6 months at AC Milan before then heading back to Barcelona in the summer. His future is now in doubt again...
INTER AND NAPOLI - He isn't seeing much playing time under Valverde as Inter Milan and Napoli both have their eyes on him. Inter have been working on offering Barcelona
a two year loan with an obligation to buy
but the Blaugrana would prefer selling him right away in a permanent transfer. Napoli on the other hand have also been following the situation but their priority is Simone Verdi. If they can't get Verdi, then Deulofeu can be a great opportunity for them as he can be an important player behind Mertens-Insigne and Callejon.
AND MILAN... - In the meantime, Deulofeu is thinking about AC Milan as he had a great time with them last year. In his New Year's eve message, he posted a picture of himself in the Spain, Barcelona and Milan shirt (as well as with his young daughter Sara). Could this be a sign? Let's see. As Inter and Napoli want him, Deulofeu hasn't forgot about his rossoneri past...
By @AngeTaglieri88, adapted and translated by @Calcionews89