Inter, Benitez: 'Pandev is ready'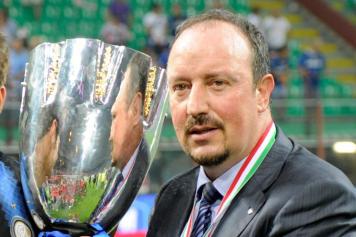 19 October at 14:30
Champions League press conference for Rafa Benitez,, who answered questions by journalists from across Europe on the eve of the match against Tottenham at San Siro. The Spanish coach of Inter said: "Pandev and Thiago Motta can play but only tomorrow will I decide the formation to be deployed in the field".
"I am very satisfied with the performance of our defense. To suffer a few goals is is almost always a guarantee to win". A dry response on the change of form: "The important thing is not so much how we are in the field, but to play in a balanced manner."
In this sense the role of Maicon is important, appearing subdued in the beginning of this season: "Maicon is the best attacking right back. He's getting back to his best condition, I am sure he will be decisive again. He has no problems, is working well in every workout".
He could not miss a joke on the (non) response between Mourinho and Allegri: "They are two coaches who I respect but I am happy to coach Inter Milan. They say we are dependant on Eto'o? Last year they said the same with Milito and won three titles, we hope that history will repeat itself".
M.C.