Inter defender receives unexpected standing ovation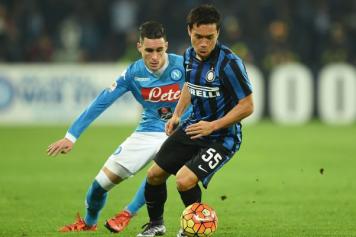 25 October at 10:00
Nagatomo's tenure with Inter has been marred by inconsistency which has caused many fans to sour on him. However, all seemed to be forgiven, if for only one match, during last night's victory, which lifted Inter to the top of the Serie A standings (though they've played one more match than every team, save Sampdoria).
As he stepped off the pitch, fans stood up and, in unison, and cheered, "Yuto! Yuto! Yuto!"
The sentiment from the fans was not lost on the Japan national team player. "It was my best performance in Nerazzurri," said Nagatomo after the match. "These colors are in my heart."