Inter director speaks of changes post Moratti, where the club goes next...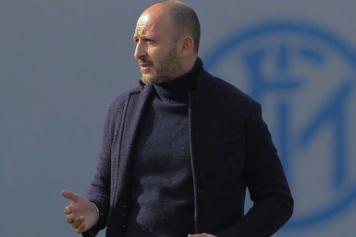 18 May at 21:55
Piero Ausilio, Inter Sports Director, intervened in the afternoon of today at the Corso di Perfezionamento in Sports Law and Sporting Justice, at the University of Milan. He talked in part about what happened in the Nerazzurri club through his personal intervention, answering the questions of the participants (about fifty). Some passages are loud and are to be discussed. Calciomercato.com has come up with the many statements made by the manager, which we will report in full. This is the first part.
"We can not have a project if there is no continuity of leadership and ownership. We are in the third year and are starting off with a new project. We have abandoned the concept of a wonderful property, as was Moratti's case. He has always been successful in pursuing a passion for passion, not business. Moratti did not earn a euro from Inter. He was very happy to be able to emulate his father's gesture "
"Before arriving at the current club, there was mogul in Indonesia who bought Inter, did a good job and surely placed Inter on a path that today to strengthen itself on the new market where we need to consider revenues, since UEFA no longer allows you to invest too much money. Today everything has to be proportionate to revenue. We also have to comply with the conditions that require us to continue to participate in the European competitions."
"Every day we find in the newspapers that we will take the money we spend, but the truth is that we have to respect the wage ceiling. Our turnover is between 200 and 230 million EUR, while Juve, who regularly participates in the Champions League, is at 400 million. There are almost 200 million difference between Inter and Juve. After the relegation they worked on a business idea, they invested in the youth sector, they had a great vision from the managerial point of view. They staged and gradually raised salaries, worked on commercial development and then, from the moment you win and participate in the Champions League, you can start from 50 million EUR. They succeed in doing this with continuity and that's why there is a big difference with the others. It's a division that can still be widened and it's hard to recover, because it does not recover only on the market. It does not recover by buying up the best players, because then the best players go where there is more money, where they can play the Champions League. Because they want to win. This does not mean that we give up, we have to develop a goal, risk something, and sometimes you reach your goals and achieve them and sometimes it goes wrong. You also have to risk taking young players. Gabigol? No, that's something different, but I can not explain it (laughs)."