Inter DS Ausilio: 'Inter opted for Pandev instead of Cavani', 'Milik is interesting'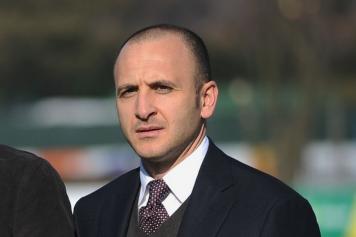 18 March at 11:52
Piero Ausilio had some interesting revelations to make about the Nerazzurri's recent transfer operations, not to mention their chances of earning Champions League qualification.
Speaking to Inter Channel, the Nerazzurri's Director of Sport said that the club "had the chance" to sign PSG star Edinson Cavani back in 2010, and also spoke of the club's approaches to Ezequiel Lavezzi, Alex Telles, Adem Ljajic and Ajax striker Arkadiusz Milik.
​
Considered by many to be an upgrade over the generally-reviled Marco Branca, Ausilio has been responsible for bringing the likes of Joao Miranda, Jeison Murillo and Adem Ljajic to the San Siro.
Let's see what he had to say...
LAVEZZI -
"The fans wanted Lavezzi, they were asking for him, he was everyone' dream. I think we'd have a good chance if he wasn't offered a huge opportunity in China".
TELLES E LJAJIC -
"We'll take their buyout clauses into consideration at the end of the season, we're happy with them, they're two of the profiles we think can contribute the most to us".
BERARDI -
"There's no need to pretend that we don't like him, but I have to be honest, from what I know he's leaning towards Juventus. He belongs to Sassuolo, he's very expensive. He's an Interista, so that makes him younger in our eyes..."
MILIK -
"He's young, interesting, he's had an odd trajectory, as he didn't do well at Leverkusen and was sent to Ajax, where he is asserting himself. Despite what people think, we're following him, but there's nothing more to it than that".
CALLERI -
"Oh, this one's beautiful. For three months everyone was saying that we were going to have him undergo a medical. In truth, he's the kind of skill-set that we're interested in and that we need to keep following, he's young, a striker who we need to keep tabs on. But that's it, there was nothing more".
CAVANI -
"I remember Cavani. [Former Inter DS] Marco Branca had carried out negotiations. We had the opportunity to get Cavani, but we got Pandev on a Bosman and we won everything that season [2009-2010, when inter won the trible]. We may have got a less flashy player, but he was more functional, and played a key role in winning the Treble".
THE RACE FOR CHAMPIONS LEAGUE QUALIFICATION -
"We're concentrated on the chance of making third place. That doesn't mean we're sure we can make it, but we'll do what we can to qualify. We'll draw up our conclusions at the end of the season. There were 6-7 teams who were capable of making it at the start of the season. Two will make it, and a third will have to face the qualifying rounds. The others may miss out by as little as a point!".