Inter, here is what Skriniar had to say on his future...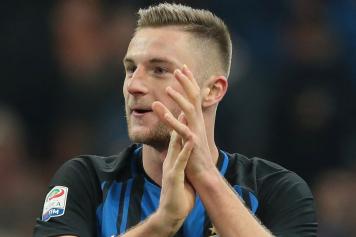 14 February at 21:02
It was only a translation mistake. Milan Skriniar had seemingly opened to an Inter departure but here is what he had to say on the matter as he worte an Instagram message to his fans: "I never wanted to leave and I have never said that I was going to leave Inter! It is an honor to play for the nerazzurri. I don't know who translated what I said but they didn't translate it correctly". Many clubs like Barcelona as well as a few big EPL clubs are interested in him but Skriniar wants to stay at Inter and they want to keep him as well. You can view his original message bellow right here on Calciomercato.com.