Romano Exclusive: Inter, here's what will be important for Suning's transfer market strategy...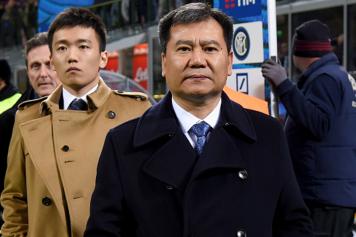 06 December at 09:10
Inter are very happy with this start to the season as they are first in the Italian Serie A standings. Many people and fans attacked the Inter management because they did not spend too much money this past summer but in the end, it is Ausilio and Sabatini who are having the last laugh. Luciano Spalletti is doing a great job to get the best out of his players as many of the new arrivals are doing very well (Skriniar, Vecino, Valero for example). This is why Inter won't make a panic move in January as they will evaluate their needs and see what they can do. A defender and/or a midfielder could arrive but Inter do not want to "break" the group that is in place since they are doing great things. Inter will certainly once again have to work with the UEFA rules in January.
JOAO AND THE DEPARTURES - Sell to then buy will be the motto. Suning do not want to have any Fifa financial fair play problems as they will be careful. A UEFA Champions league spot looks like a real possibility as Inter are starting the feel much healthier financially speaking. Th nerazzurri might try to add a few players on loan but it is very hard to immagine them trying to go for big name player like Pastore for example. If they do sell off important players then important arrivals would be possible.
One name that is possibly on the outs is Joao Mario
. He might leave the club in January but Inter want an important offer for him. If the Portuguese does leave, then Inter will have many more possibilities open to them.As Joao's future is uncertain, Suning's ideas are pretty clear going forward...
By Fabrizio Romano, adapted and translated by Jean-Luca Mascaro