Inter, Icardi: "League title? We are still focused on our main objective..."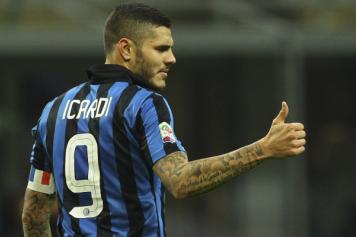 25 October at 08:00
Inter Milan beat Sampdoria by a 3-2 score line last night as the nerazzurri came out of the gates flying. They finished the first half up by two (and they also hit 2 posts as well) and started the second half with another Mauro Icardi goal. Even if Inter had a 3-0 lead, Sampdoria made a game out of it as they scored two late goals and pushed for an equalizer up until the very end. Here is what Inter captain Mauro Icardi had to say to
Premium Sport
last night after the game:
"We are now in the lead in the Serie A but we cannot end games like this. We had a commanding lead all game and then suddenly we allowed them back in the game. We are really going to have to do better as we can improve in many areas. Having said this, we feel strong because we know that we have a lot of quality. We have a long road ahead of us let's take it one step at a time. League title? We have to try and win every game and then let's see where we will be at the end of the season. Our objective stays the same, we want to qualify for the UEFA Champions league....".
Jean-Luca Mascaro (@CalcioNews89)