Inter set to be rocked by new Chinese government ruling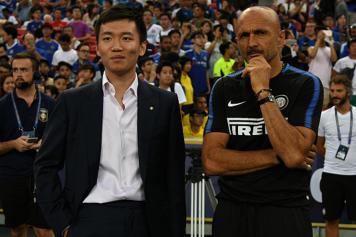 13 February at 09:30
Inter Milan may have won their first game in eight on Sunday but what has not changed, is the arrangement regarding investment that comes into the club from China.
 
The country's government have stated that they will limit the amount of money that leaves China and is invested in the entertainment industry such as cinema and of course, football.
 
The list, which has been drawn up by government officials, will come into operation from March and will prevent companies from making huge investments such as the one made by The Suning Group to purchase Inter last year.
 
This will not come as welcome news to Inter bosses such as Sporting Director Piero Ausilio; who will already be earmarking funds to invest in the playing squad this summer.
 
Already bound by Financial Fair-Play, coach Luciano Spalletti needs to finish in the top four to push the Nerazzurri back into Champions League competition next year. If he manages to do this, he may find his transfer expectations may not be as high as he would like.