Inter-Juventus: Allegri prepares three tactical experiments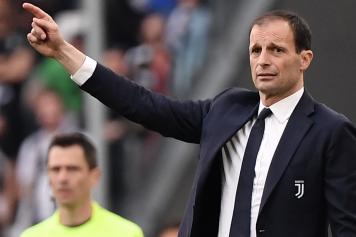 27 April at 15:45
Juventus have their eight Serie A title in their pocket but tonight the Old Lady will be willing to beat her historic rival Inter at the San Siro.
Max Allegri is set to line-up a Juventus side with a few tactical experiments. Allegri's 4-3-3 could become a 3-5-2 line-up with Juan Cuadrado deployed in the middle of the par. Also,
Joao Cancelo could play in the same position: the Portuguese and the Colombian are expected to alternate themselves between the right wing and the middle of the park
.
In the end, Emre Can will be used as the third center-defender, the same role he covered against Atletico Madrid and Fiorentina. Against Inter, however, Juventus will have a more offensive approach and Allegri wants to see how Emre Can will react.