Inter manager Spalletti gives his thoughts on VAR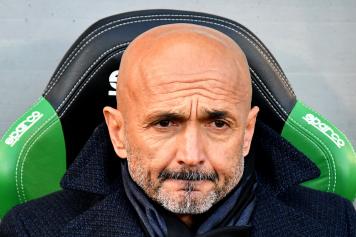 14 September at 18:00
Inter Milan manager Luciano Spalletti talks about the absence of VAR in the Champions League, while it is being used in the Serie A.
"I have expressed myself several times, I agree 100% with the method, I see it well in Europe too, the president of Uefa had already expressed on future use, it is clear that there is a route to be made to be prepared to use it," he
said
.
"We in Italy we have great referees who reach the age limit and will be there again this year, due to a physiological issue of could not be guaranteed to always be close to the episode. instead, the episode needs the experience and then these referees go to start a path in which they can give a lot, as they are fast episodes there is need of those who have lived many. I would take into account these experiences, I would not disperse them,"
"This is a stage of the journey we have prepared throughout the last season, which is what we suffered last year, we have a number of players with whom we can deal with these times when we play every three days.
"Certain assessments must be made, on the double game, bearing in mind that often the result of the previous competition conditions you in the enthusiasm I expect that my players have motivations, as they have expected, for what will be a dimension not experienced previously. I'm looking forward to it, determination."