Inter, Marotta: "We are optimistic..."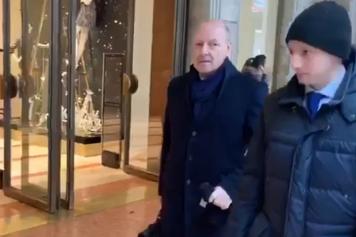 15 December at 19:20
New Inter Milan director Beppe Marotta spoke to
Sky Sport
about a few nerazzurri topics, here is what he had to say on the matter:
"Well I still have to get used to my new position which is normal but we are very optimistic. Objectives? We have winning objectives. We are surely very disappointed about our UCL elimination as we wanted to progress to the next round. Even so, we have to remain positive as there are still a lot of games to be played. Icardi? He is our captain and he is a great player. Wanda's tweet? Yes I did read it but I just arrived at Inter so we will talk about this in the future. Spalletti? We have talked about numerous things over the past few days. As I said, we have to remain positive. We are well prepared and we have clear ideas going forward so we have to be patient. Juve? Well there is a gap right now but we have a strong ownership and we want to reduce this gap as quickly as possible. Again on Spalletti? He is a very good coach, so we have to all work together in a calm way. We want to have a winning project...".
For more news visit Calciomercato.com right now.