Inter, meeting today to decide Real Madrid star's future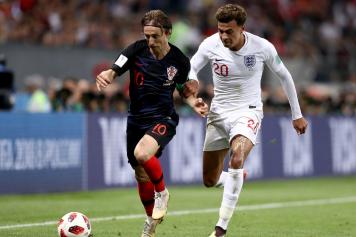 08 August at 10:15
Today is the day that many have been waiting for, namely Inter and Real Madrid fans. The future of Luka Modric
will be decided today
, with Inter hoping that the Croatian will get the go-ahead to leave, while Real Madrid fans are hoping for the opposite.
In fact, Modric has already bright the idea of moving forward, as he's requested not to train with the club until his contractual situation with Real Madrid fully defined.
Today the long-awaited meeting between Modric and Real Madrid's president Florentino Perez will take place. Modric is expected to ask the president to respect the gentleman's agreement between the two, which allows him to go looking for a new team, although at a fixed price.
Inter, who have already found an agreement with the player, are only waiting for the go-ahead before moving forwards. Should everything work out in their favour, then they will present their final offer to Real Madrid in the coming days.