Inter Milan: Zanetti reacts to Icardi, Real Madrid rumors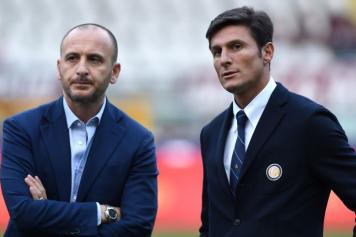 12 December at 11:00
Inter Milan legend, and current director, Javier Zanetti gave a wide-ranging interview to
Tiki Taka
on Tuesday morning. Among the many subjects he touched on were the future of Mauro Icardi, the team's Scudetto desires, and the upcoming transfer market.
ON CAPTAIN MAURO ICARDI:
I'm very happy for him. I've known him for a long time. He arrived at Inter very young but he always behaved like a great professional. Now he is showing all his value, both outside and in the field. The fans are all happy and we hope that he will stay with us for as long as possible.
ON ICARDI'S LINKS TO REAL MADRID:
Mauro and his family are very happy here in Milan. He cares a lot for this team and wants to make a wonderful journey with us, and I hope he remains for a long time.
WHICH TEAM IS THE STRONGEST THEY'VE FACED:
The one that made us suffer the most was Roma. It was only the second week, and we have grown a lot. The Giallorossi will still fight until the end for the title.