Exclusive: Inter, Perisic' agent is arriving to discuss his renewal but if United submit a new offer...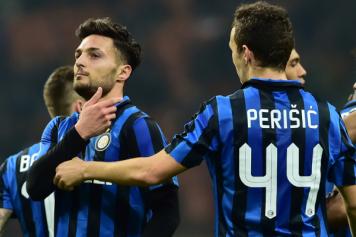 15 August at 22:05
Everything changed quickly for Ivan Perisic as he seemed sure to leave the San Siro. On May 28th 2017, he scored a goal and added two assists at the San Siro against Udinese as then Inter coach Stefano Vecchi told him : "Good luck where ever you decide to go...". Perisic had decided that it was time to leave Inter as he wanted to join José Mourinho's Manchester United.
CHANGE OF PLANS - When Inter's first training sessions of the summer re-started, Perisic seemed very tense as he wanted to leave the club. Even so, Inter's demands were very firm :
they wanted 55 million euros for him, not one penny less
. Mourinho's club never offered that much and this is why Spalletti decided to want to keep him. The Croatian winger scored 11 goals and added 12 assists last season as he had a memorable campaign.
CONTRACT RENEWAL AND MOU... - This is why Perisic now seems much less tense as he feels important at Inter. The nerazzurri held informal talks with his entourage as they want to try and renew his deal (which is set to expire in 2020).
According to CalcioMercato.com sources
, his agent Fali Ramadani will arrive in Milano between tomorrow and Thursday. Ramadani will first be closing a deal with Milan for another one of his clients, Nikola Kalinic. Afterwards, he will have talks with Inter concerning Perisic. They will try to find an agreement but if Manchester United offer 55 million euros (alongside Martial's loan)
then Perisic might still join the Red devils
. Time will tell...
By @marcodemi90, adapted and translated by Jean-Luca Mascaro (@CalcioNews89)