Inter, Politano: 'We can reach Europe League final with Chelsea'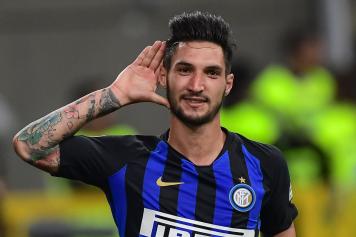 05 January at 11:20
Inter attacker
Matteo Politano spoke to
Gazzetta dello Sport,
reflecting on various topics.
"2018 was the best year of my life, from the wedding to playing with Inter in the Champions League and playing for the national team. I honestly did not expect to play all the matches, the transfer to Inter seemed like a big jump but I need to score more goals," he said.
"PSV? We started badly and the opponents played their best match in the group. It is the biggest regret of these months. But the Serie A standings are good. Our objective is to come closer to Napoli and do better than the fourth place achieved last year. We can win the Europa League, we believe. Chelsea is the strongest rival but we are strong and we can reach the final.
"Nainggolan? He is very strong and fundamental. He will be decisive. Steven Zhang? Having a president of my age makes an impression. Steven Zhang is a guy like us but he is always present, a reference. A future abroad? Food, climate, quality of life: for me, Italy is the top and I would never change it.
"Spalletti talks a lot with players, his idea of football comes into your head and longer comes out. I immediately felt his trust, I will always give everything for him. Mancini knows what a player needs when he is in the national team, feeling good in a short time he managed to impose his idea of play.
"I would not be here without Stramaccioni. I was thinking about quitting football, after a year without playing in the youth team. Then he arrived, after a month I started playing and I never stopped. I will always carry it in my hurt. My idol was always Totti and I always looked at Robben as a point of reference," Politano concluded.