Inter, Ronaldo: "Here is the game I would like to re-play..."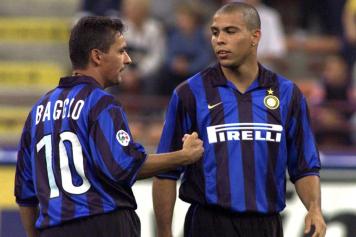 09 March at 22:00
Ex-Inter striker and Brazilian star Ronaldo spoke to the press during the "110 Inter Gala Nerazzurri" as he talked about numerous Inter subjects. Here is what he had to say:
"It's an honor to have been named the greatest striker in the history of this great club (Inter Milan). Many great players have played here over the years so it is surely a great honor for me. I arrived at Inter very young as it is here that I grew as a player. Current form? Well Inter started off this season with a bang but things have cooled down a little of late. Even so, I still think this team has a lot of quality and it will be up to them to react in the right way in coming weeks. Suning? For the fans it doesn't matter who the owner is, they want to win games and titles. The hope is that this new ownership is capable of bringing Inter back to the top. Back to the future? Well if we can go back in time to re-play one game, it would have to be the game of
May 5th
. We really made so many mistakes in that game and it cost us....".
Jean-Luca Mascaro (@CalcioNews89)