Inter-Samp, the CM match ratings: Icardi strikes again as Skriniar also scores but was inconsistant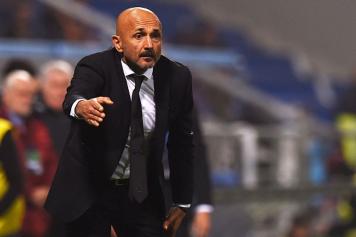 24 October at 23:20
Inter-Sampdoria 3-2
INTER:
Handanovic 5: He had an easy first half but he did not have a great second half. He could've done more on both goals as he seemed unsure in his positioning.
D'Ambrosio 6,5: He almost scored a goal as he was a constant menace and he supported Candreva a lot.
Skriniar 6: He scored and was amazing in the first half but he had a second half to forget. He left both Kownacki and Quagliarella too much space on both goals as that opened up the game.
Miranda 6: He held the wall but a bit like in past performances, he struggled a lot at times.
Nagatomo 6,5: Very effective game by the Japanese player (83' Santon: no vote)
Gagliardini 6: Great defensive game but he did miss a lot of offensive passes. He can do better.
Vecino 6,5: He played a solid overall game but he had to be subbed off because of a small injury (74' Joao Mario 5,5: He missed a few too many chances late on)
Candreva 6,5: Really good game by Candreva as he attacked Sampdoria all game long. He got tired towards the end of the game but still, this was a very solid performance.
Borja Valero 6,5: Good veteran performance by Borja Valero as he played a precise game.
Perisic 7: Hard to stop down that left flank, Perisic offered numerous assists and he also hit a few posts as well.
Icardi 7,5: Another game goes by and Icardi strikes again. He scored two other goals tonight as he is becoming one of the best and most consistant strikers in the world. (87' Eder: no vote)
Spalletti 7: Good game by Inter who completely dominated the first 60 minutes or so. Spalletti still won't be happy with that end to the game.
SAMPDORIA:
​Puggioni 5,5: he had ups and downs. He saved Sampdoria on a few occasions but he could've done better on 2 out of 3 goals.
Bereszynki 5: He had a difficult game as Perisic attacked him at will...
Silvestre 5: Not a great game by the veteran who lost Skriniar on the 1-0 goal.
Ferrari 5,5: Better than Silvestre but still not great by Ferrari...
Murru 4,5: Candreva and D'Ambrosio really put him under pressure all game long...
Barreto 5: He suffered all game long. (65' Linetty 6: He had a good impact as Sampdoria then woke up)
Torreira 5,5: Not a great game by Torreira as Borja Valero shut him down well.
Praet 6,5: His quality is visible as he assisted Quagliarella on Samp's second goal.
Ramirez 5: He started off well but died off with time. (46' Caprari 6,5: Similar to Linetty, he deserved to start as he changed the game once he hit the field ).
Zapata 5: Skriniar and Miranda block him off well (57' Kownacki 6,5: Also came on well as he scored a goal too).
Quagliarella 7: He always seems to score as he scored Samp's second goal of the night.
Giampaolo 5,5: Didn't get his starting lineup right but his substitutions were spot on. Even so, it was too little too late...
By Pasquale Guarro, adapted and translated by Jean-Luca Mascaro (@CalcioNews89)