Inter, Spalletti reveals Uefa's request about Barcelona-Tottenham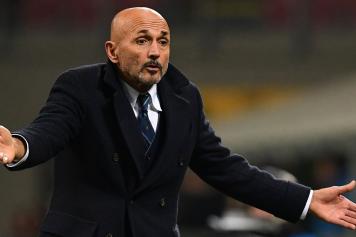 11 December at 23:38
Luciano Spalletti commented Inter's Champions League elimination on Sky Sport:
"We haven't managed to stay calm despite everything was possible. We got nervous and lost too many balls, having a few tactical disorders and losing the vision of the game. PSV haven't created us any problems, they didn't shoot except for the occasion of the goal. This match was psychologically heavy, and we should have stayed more balanced, we were too frenetic.
"It was impossible for me to hide the result of Barcelona-Tottenham. Uefa asked me if I wanted to show the result of
Barcelona-Tottenham in the monitor of San Siro during our games. I said yes because it would be impossible to hide the result to my players.
They'd know from fans if the result was changing. Players have ears, it would be stupid to say no"
"Icardi? A team doesn't only depend on one man. We need to do more, all together, Mauro scored today and helped the team. It wasn't enough, we did the same points that Tottenham did".