Inter, Spalletti: 'Support can be annoying, I find solutions alone'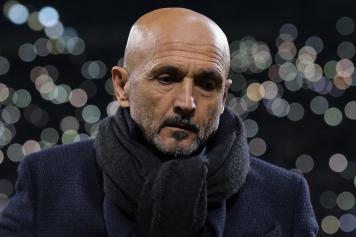 14 December at 19:45
On the eve of the game against Udinese, Inter's Luciano Spalletti
spoke to at the press conference
as usual, addressing the questions of the reporters. Here are some of the highlights from the event.
On Nainggolan: "If he is ready? No, he's coming back and putting himself on the same level as the rest of his teammates."
On the Champions League exit: "It becomes fundamental to see the reaction when they come to train after the defeat, and how they confront each other in the dialogue. I have to say that these guys deserve the support of the fans because they showed the displeasure for what happened and then there is the desire to play right away tomorrow night."
On Marotta: "His words are pleasing because he says I'm working quietly. What I mean is that I receive many messages that tell me not to give up, but I find the solutions myself, I've already been there, I know the subject. When they say that they want to help you, they are telling you that you just can't do it."