Inter, Spalletti: "We have taken big steps..."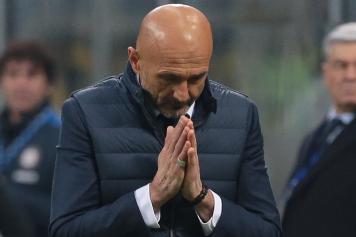 24 September at 20:00
Inter coach Luciano Spalletti was suspended for one game as he talked to the press about his team's performance against Sampdoria, here is what he had to say
(via Tuttomercatoweb):
" I think that we have taken big steps in our games against Tottenham and Sampdoria. We know that we lost some important points early on in the season but we have been improving. We still have to work very hard to keep improving but we are on the right path. We have important objectives to achieve and we can only achieve them by working hard. Fiorentina? They have been playing very well and they have a good coach in Stefano Pioli. He is a modern coach and he is a friend of mine. Chiesa? He is a great player who is solid in one-on-ones. We will surely have to watch out for him. San Siro? Well San Siro is a big part of the history of football, whenever we play at home this should be a big advantage for us. Suspension? I am sorry, I don't want to say anything. Var? I won't add anything...".