Inter, the collective pragmatism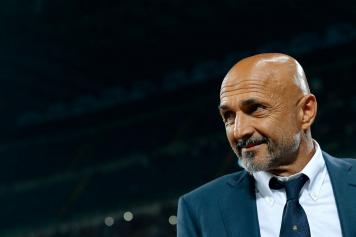 03 October at 21:32
Luciano Spalletti was bullish after his team beat Benevento away on Sunday afternoon. His post- game rhetoric revolved around the fact that Inter have not had any easy games and that his players should be proud. In many ways he was right, his team sit second in the table and whilst they have had moments of brilliance they have also been fallible. This is a process where his team are growing but he is finding the answers quickly to their problems. This pragmatic group are finding their feet and winning whilst they are doing so.
The start to the season has been almost perfect if you look at the results, only an away draw against Bologna blots the paper but the performances have not always been to the levels they have wanted. There have been other problems, much has been said of the Trequartista void, the replacement for Mauro Icardi if injured, the light cover for the wingers and the center back cover, all issues that need addressing. With the points still arriving on the league table, however, the fans and the board can be happy, especially as Spalletti is slowly trying to sort out the teething problems.
Marcelo Brozovic maybe the answer to one of these dilemma's as his performance and brace, offered up an alternative to the brilliant but inconsistent Joao Mario. The Trequartista position is the gateway to the front three and the flow of the ball through this man is integral to the coaches' strategy and the Croatian showed that he is a fourth threat in this formation, consistency will be key for him also.
It is true that the pace of the game has slowed in recent weeks but this is perhaps for a reason. Inter reacted to quick tempo's no more so than against Roma and Bologna, the first resulted in a win albeit a somewhat lucky one and the second they were over run. Spalletti's decision to slow this down seems to be a conscious effort to allow his players to be more confident in possession and collectively more composed. This in truth does take some of the sting out of the game but it lets them play at their pace.
This embryonic Inter side is not dissimilar to a Maurizio Sarri's 'first draft' Partenopei after he first arrived in Naples. He certainly appreciated the fact that they had some good attacking talent but was keen to get them organised in the way his Empoli team of the time had been. Only later did he allow them to become cavalier, he even at one point arguably let them go too far and forget their basics but he soon had to look at them again after Gonzalo Higuain left for Juventus. Sarri then asked his team to find goals from all areas so they would never again become so reliant on one man. The rest as they say is history and Dries Mertens is perhaps the culmination of this utilitarian approach. Even without their new accidental front man they can still take teams to the ropes.
There is no question that Spalletti too wants to be freer flowing and more aggressive, slicker but this takes time. First, he wants to get his team to play as a team, not to lose, defend and attack together and it is this which we are seeing. Does it come at a price, does it mean that of the this Inter team will be less fluid, slower and gritty, yes it does. What it does mean though is that the victories and the points on the board breed confidence and that soon the club will get together and the team will bond through winning through adversity.
Inter will no doubt after a year with Spalletti look like a different outfit. Napoli's transition under Sarri was just one example, look at Roma under Eusebio di Francesco, another team going through a similar period. In the Derby Della Madonnina after the International break, Inter have a chance against Milan as they are at an earlier stage of another long journey, against Napoli they will have to be solid. For fans who frequent the Giuseppe Meazza stadium, style should not be the focus right now, simply focus on the 19 points already won.
Words Richard Hall @RichHall80