Inter to settle Icardi's future once the new manager is brought in, Juve remains a possibility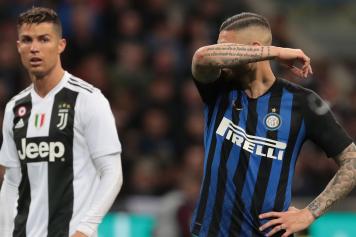 13 May at 11:30
Icardi's future at Inter looks uncertain. Inter has chosen to concentrate all their energies on the Antonio Conte for the bench before the topic of their former captain is discussed.
There has been interest from abroad, but nothing concrete from either Paris or Madrid and also the possibility of a move Juventus.
Beppe Marotta is focusing all his energy on the former manager of Chelsea and the national team coach, but he does not underestimate the Icardi issue. Icardi will be a crucial point to deal with, but only once the path for Conte's arrival is completed.
Last month talks began about the possibility of setting up the exchange with Paulo Dybala however Juventus does not want to solve a 'problem' for Inter under the Inter conditions.
It will be difficult to think of an operation together; if Juve really wants Icardi, the idea is to talk about it once the puzzle of the benches between Turin and Milan is completed, also to let this storm pass