Serie A full-time: Fiorentina 6-1 Chievo, Cagliari 2-2 Sassuolo, Frosinone 0-0 Bologna, Genoa 2-1 Empoli and Udinese 1-0 Sampdoria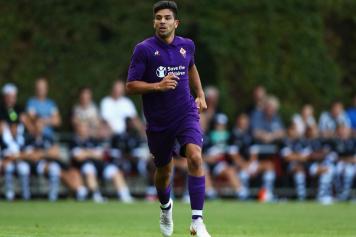 26 August at 22:20
Inter-Torino is the big game of Saturday's Serie A matchday 2. The Nerazzurri make their home debut after the defeat against Sassuolo last week.
Juventus and Napoli claimed one win each yesterday as they beat Lazio and AC Milan respectively.
Fiorentina-Chievo, Cagliari-Sassuolo, Frosinone-Bologna, Genoa-Empoli and Udinese-Samp are the other games of the evening in Serie A.
Follow Inter-Torino LIVE here and follow all the other games of the evening below: