Inter, Wanda Nara: "In Argentina, women have a bigger say..."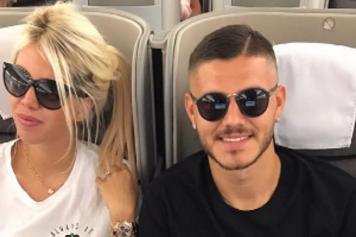 11 January at 21:00
Wanda Nara, wife and agent of Mauro Icardi who has been at the center of numerous social network controversies, made a long interview with the magazine
Regia (via Calciomercato.com)
, here is what she had to say:
COURAGE - "For me being brave means being able to do everything that we like, facing the risks that this entails. Being courageous also means doing things the way you believe is right, deciding whether or not to change your life, while knowing that every change has consequences".
INDEPENDENCE - "I have always enjoyed working and not depending on any man. I'm not just a footballer's wife, I want to keep my economic independence in all of this".
WOMEN - "The women, in Argentina, have a bigger say. Italy, from this aspect, is still a bit conservative, there is still the idea of the family and of the woman who has a role at home. From this point of view, I am a bit revolutionary and the Argentinians know it".
TECHNOLOGY -" I manage my social networks, even though I have now started to delegate a bit of the job because I am overwhelmed by requests. I also work for Icardi and this involves a lot of time on social media, websites, Facebook, Instagram".
FREE TIME - "I like dancing, I have a teacher, I take lessons and besides dancing I like listening to music, to have fun, it makes me concentrate on other things. It makes you forget bad things because you have to think about steps, music, rhythm".
SEX - "Sex is essential in my life. I consider it very important, it is something that strengthens a couple".
FANTASIES - "The truth is that I have no fantasies to achieve. I am a very anxious person. So, if I have to do something, I do not wait".
For more news visit Calciomercato.com.