Inter want Napoli star... who they rejected as a youth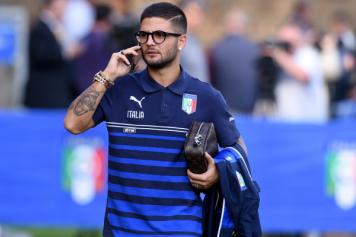 15 February at 20:30
Lorenzo Insigne has had a rollercoaster over the last few years, that's for sure.
It now appears that one of Calcio's most exciting players nearly left football because the likes of Inter and Torino rejected him for being too short…
only for the Nerazzurri to now be among the teams trying to tempt him away from Naples!
"I tried out with Torino and Inter, but nobody took me," he told El Pais in an exclusive interview today (via our Italian page), "All I heard were people saying that I was good but too little.
"I lost the will to play, I wanted to quit, I told myself that it was useless to keep trying if I was going to be told that I was too small to play football.
"That's how things work up North, they prefer taller players, even if they can't play the ball".
Our Italian page writes
that Roma, Milan and Inter are very interested in the 26?-year-old's services. Sporting director Piero Ausilio is reported to be very interested in the winger, who rebounded from a poor start to the season to net seven goals and add five assists.
Napoli are said to be offering him a new deal worth €2.5 million, but the Neapolitan wants almost double that (€4.5m), not an unreasonable request if one considers how much some of his fellow stars are making in Serie A.