Inter will chase Luis Suarez if Icardi leaves, and they come 4th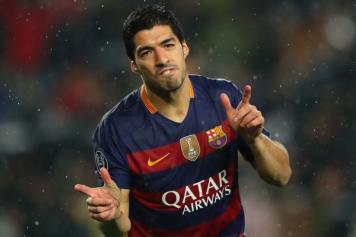 15 May at 11:30
Inter want a piece of a major international star: Luis Suarez!
According to Don Balon, the Nerazzurri would go shopping for the former Liverpool star if they end up selling Mauro Icardi.
The 31-year-old Suarez would not be interested in leaving because of Antoine Griezmann's reported arrival: the Barcelona star has, in fact, given the green light to the move.
What bothers the striker - who has netted 31 goals and made 14 assists this season in all competitions - is that he feels that the Culés aren't valuing him highly enough.
Suarez also suspects - with some reason - that some in the club see Griezmann as his replacement.
If Inter are able to earn Champions League qualification this weekend, they will, Don Balon reveal, pursue Suarez.
It appears, however, that Lionel Messi would have none of this, as he gets on very well with the Uruguayan. It's set to be a fascinating summer tormentone...