Exclusive: Napoli set to bid again for Boca superstar Pavon | by Antonello Mastronardi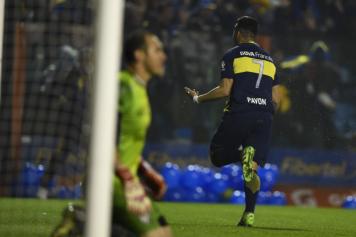 09 November at 16:25
Ask any Boca Juniors fan around to name two players off the top of this head, you'll find that Cristian Pavon and Dario Benedetto figure just as much (if not more) than the declining Carlos Tevez.
The former could, in fact, be headed for Europe rather sooner than many think, and follow in the footsteps of Napoli legends like Diego Maradona and Ezequiel Lavezzi.
Having netted five goals this season, Pavon is attracting Serie A giants Napoli's attention again. According to our sources, they're very likely to come knocking at Boca's door again come January.
The last time they did so - in September, president Angelici asked Napoli for Pavon's full 18 million release clause.
Who better for Naples than another Argentine playmaker, and one with personality?
Pavon's biggest claim to fame - beyond his obvious talent - is his ability to shine on the biggest stage, and take revenge. Injured in early 2015 by Leonel Vangioni during the traditional Torneo de Verano Summer Friendly between Boca and River, Pavon was set to miss three months with a fractured metatarsal.
He swore that he'd recover, and score in the next SuperClasico, the one in May, even going ahead and betting with his agent's son, betting a brand new SUV that he'd score.
Lo and behold… Pavon found the back of the net in the 2-0 win over River in May 2015, mere weeks after he hit the treatment table.
Antonello Mastronardi, adapted by

@EdoDalmonte