Investigating judge for Inter-Napoli fan violence: 'It was like a planned military attack'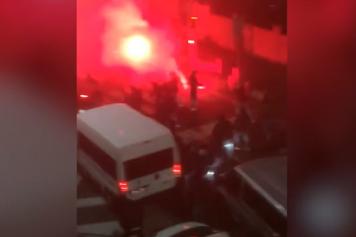 30 December at 16:10
The investigating judge for the violence that involved Napoli and Inter Milan fans has said that the attack was like a military style move that was pre-planned.
In an interview with ANSA
, Guidi Salvini has addressed the fight that broke out between the two groups of fans in the game between Napoli and Inter, that saw Lautaro Martinez grab a late winner for the partenopei.
Salvini said: " The facts are that it was not" normal "clash between groups of fans during a game or immediately after it near the stadium, nor was their origin the behavior of a single or a few people, although it may have lethal consequences, but it always remains the action of a few individual 'fans'.
"Instead, it constitutes an action of military style, pre-ordered and carried out at a distance from the Meazza Stadium, luring an ambush to the supporters of the opposing team.
"In this sense, what happened is the most brutal expression of a "sports band subculture" instead of using a technique. It was a clash between opposing political factions."
For more transfer news and updates, click here