Is it fair to already be questioning Ancelotti? No. Here's Why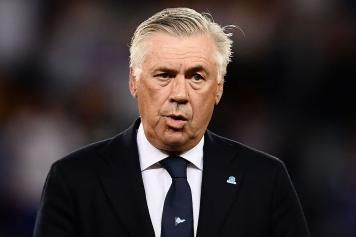 12 September at 14:00
Is Carlo Ancelotti in trouble in Naples? It can't be excluded, as it sounds like the
Partenopei's new Coach is being questioned around the city's main media outlets.
The talk is that the former Milan Coach has always had to manage superstars, whether he was at Chelsea, PSG, Real Madrid or Bayern Munich.
Following the Sampdoria debacle, there are those who are asking themselves whether he is ready for Napoli, where there are plenty of guys who need to make that step up.
This doesn't seem like a convincing argument, but a trigger-happy Aurelio De Laurentiis needs to be patient and keep Ancelotti so that he can bring his ideas to the fore, and keep Napoli among the elite teams in Italy, as well as make major progress in Europe.
There is another point to be made: it sounds like Carletto won't have the same hierarchical system as predecessor Maurizio Sarri. Under the Tuscan, his favourite XI almost always played, tiring them out. Under Ancelotti, if someone like Adam Ounas trains well one week, there is no excluding the chance that he starts instead of Insigne.
As mentioned above, it is futile to criticize Ancelotti's Napoli until it has even had a chance to exist…
Marco Giordano