Italia, Immobile: "We have to be determined"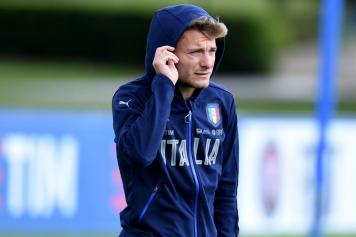 09 September at 22:25
Ciro Immobile spoke to the press in his pre-game conference ahead of the Italy-Portugal game, here is what he had to say:
" Poland game? Well we did well in the second half against Poland. They never really attacked and we controlled the play. Lewandowski? I think he is the best centre forward in the world but we contained him well. Portugal? It's up to Mancini to decide who plays, let's see. No CR7? They are still very strong indeed...". For more news visit
Calciomercato.com.