Italian newspapers respond to Mazzoleni's decision not to send off Benatia in AC Milan-Juve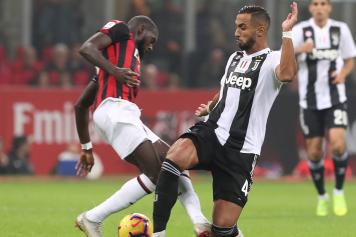 12 November at 15:35
Yesterday's matchup between AC Milan and Juventus at the San Siro has once again caused outrage for the wrong reasons, with referee Paolo Mazzoleni being at the centre of attention, as major Italian newspapers rated his performance in the big matchup.
According to
Gazzetta dello Sport,
"Benatia's touch is certainly incongruous, enough to decree the penalty. But it is less clear if it is intentional and if it interrupts a promising attacking action or a simple advance.
The feeling of the journal is that since it was still a "promising attacking action" Benatia's handball could have earned the yellow and therefore a red card. The paper gave Mazzoleni a rating of 5.5.
Turin-based
Tuttosport
writes that the lack of a yellow card to Benatia could have been due to the fact that the regulation gives the possibility to interpret the situation that it was not a promising goalscoring opportunity, and gave Mazzoleni a rating of 6, while
Corriere dello Sport
had the same thought as
Gazzetta,
giving the referee 5/10.
Click on the gallery to see the front pages of the major Italian newspapers.