Italian papers hit out at two different Chelsea players for Barça equalizer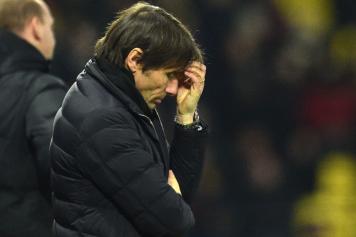 21 February at 12:00
Chelsea were held to 1-1 draw by Barcelona at the Stamford Bridge yesterday night. The Premier League champions dominated most of the game but a defensive mistake in the second half gifted Barcelona a crucial equalizer.
Italian media analyze yesterday's game and each one of them blame a different Chelsea player for yesterday's mistake that could cost Chelsea the qualification for the quarter finals.
According to
La Gazzetta dello Sport,
Christensen has to be blamed for Barcelona's goal. The Milan-based paper ranks the talented centre-back 5/10.
"A huge mistake gifts Barcelona the equalizer: never make that pass in the last 30 meters!"
According to
Tuttosport,
Cesar Azpilicueta is the guiltiest for Barcelona's goal. The Spaniard is ranked 4.5/10: "His slide is out of time and allows Barcelona to score the equalizer", the Turin-based paper writes.
​Chelsea need either a win or a draw with more than two goals at the Camp Nou to qualify for the next stage of the competition.