Italian PM Conte: 'Inter-Napoli chants uncivilized and require severe sanctions"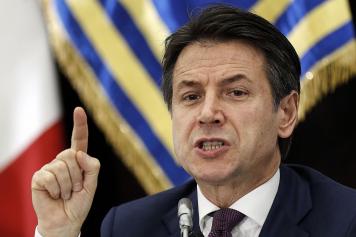 28 December at 17:45
Inter Milan's clash with Napoli on Boxing Day was marred due to the racist chants against Napoli defender Kalidou Koulibaly and the death of a fan outside the stadium. Speaking on the incidents, Italy's Prime Minister Giuseppe Conte said the following:
"I would give a strong signal of caution, even resorting to a break in sporting events, for a profitable reflection of who takes part, but I leave the evaluation to the competent authorities. I am very dismayed to find out that this is not the first time that a sporting event has been the occasion for violent clashes, civil attacks and even the dead man has escaped us. The racist chants are discriminatory and uncivilized.
"Suspend (the championship)? I'm not in the logic of the sports world, my sensitivity is that we should give a strong signal, Giorgetti (undersecretary of sport) said the same. As a citizen I say that this is unacceptable behaviour and would require a severe sanction."
For more news, views and features,
visit our homepage.