Italian Prime Minister: 'Di Francesco to AC Milan? Don't ask me about it'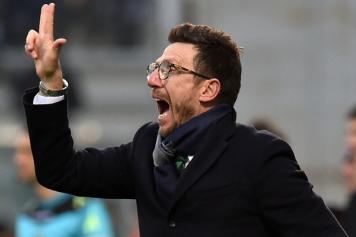 09 May at 19:35
Italian Deputy Prime Minister Matteo Salvini has said that he has no comments to make on the Rossoneri's links with former Roma manager Eusebio di Francesco.
While talking at a recent political press conference, Salvini talked about the rossoneri.
He said: "The situation of Bakayoko? I hope Milan will change a lot , if not all. Gattuso? I do not coach, I hope to give my best in these last matches, but this is not the Milan we have in our hearts.
"Missing player attachment to too many players. Champions League? I still hope so. Di Francesco at Milan? Don't make me comment."