Italy, Chiellini: "I could be replaced..."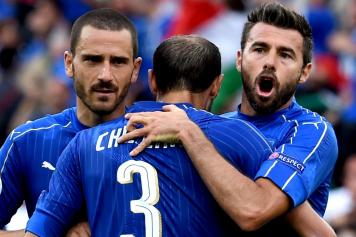 16 November at 22:05
Juve defender Giorgio Chiellini spoke to the press in his Italy-Portugal pre-game conference
(via Calciomercato.com)
, here is what he had to say on the matter:
"100 caps? It really is a dream for me. Since I was a little child I would dream about this. Even so, I am only focused on this game. I'll think about this achievement after the final whistle. Irreplaceable? No I don't think so, no one is. I love to play for the national team since everyone is so involved and there is a lot of competition. Older players? Well for old guys like me and Bonucci, it is nice to be able to play alongside these youngsters. Italy? We don't really want to look back, we are only focused on our upcoming games. Youth? Yes we have many youngsters within the squad and we want to help them grow. San Siro? Well that game against Sweden was the lowest point of my career. It was a huge disappointment. It didn't feel right to watch the 2018 World Cup from our houses that's for sure...".
For more news visit Calciomercato.com.