Italy have secured a World Cup playoff qualification round spot, the latest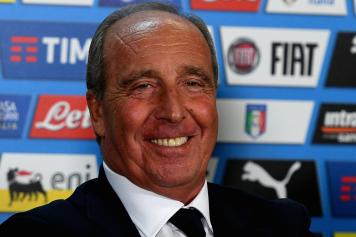 07 October at 21:02
Italy have secured a World Cup playoff qualification round spot after Bosnia lost to Belgium today (by a 4-3 score line). Other than Russia (host country), Germany, England, Spain and Belgium have already qualified for next summer's World Cup.
THE RULES - There are
13 European teams
who will qualify for next summer's World Cup, the 9 group winners and the 4 playoff round winners. The playoff round will begin on November 9th 2017 and the return legs will end on November 14th 2017. The best 8 second place teams will face each-other in a home and away aggregate match-up.
Italy will have to boost their Fifa standings a little bit as they aren't guaranteed of a top seed spot. If they do not get it, this means that they could have to face Euro 2016 winner's Portugal. Other than Italy, here are the seven other teams who should participate in the World Cup qualification round:
Portugal, Croatia, Wales, Denmark, Northern Ireland and Scotland.