Italy, Holland, Chile, others may play in US tournament next summer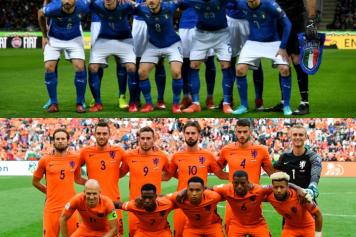 15 November at 10:00
The United States Soccer Federation (USSF), in tandem with Soccer United Marketing (SUM; the marketing arm of MLS) are exploring the idea of bringing Italy, Holland, Ghana, Chile, and other strong soccer nations that missed the World Cup to America next summer for a series of friendlies, and even a tournament.
The lure of hosting such an event is obvious for USSF/SUM. In addition to providing their national team players the opportunity to play against far superior talent, there exists the possibility of generating huge sums of money from attendance and TV broadcast deals.
The idea is not without it's detractors, though. Upon learning about the idea, many Twitter users expressed doubts, if not outright disdain, about the plan, many of whom refer to it as a "participation award" tournament.
However, all those teams are planning to play friendlies prior to the World Cup anyway, so the USSF/SUM hopes to entice them to play in North America. As with most ideas in America, money talks, so if they deem it profitable, expect them to push hard for the idea.