Italy, Mancini: Sacchi's comments on Balotelli too harsh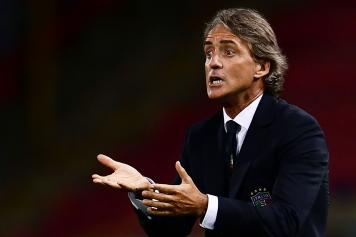 10 September at 09:00
The coach of Italy, Roberto Mancini has defended his striker, Mario Balotelli after the former coach of Italy, Arrigo Sacchi said that the striker lacks intelligence after Italy 1-1 draw against Poland.
The former manager of Inter Milan and Manchester City says the words of Arrigo Sacchi directed towards Mario Balotelli were too harsh.
"I think Sacchi is a great coach and understands football well, but he was a little too harsh. A player knows when he has played well or badly. I think Mario knows full well what his performance against Poland was like. Criticism is part of the game, "he said.
"We are only at the beginning of this journey and will also be a change to players from the Poland game.
"What we do need to be closer to the opposition penalty area. We are ready and know how to be very important match. I will not say it's decisive, but we are facing the reigning European Champions. "