Italy, Mancini: "We want to give the youngsters a chance..."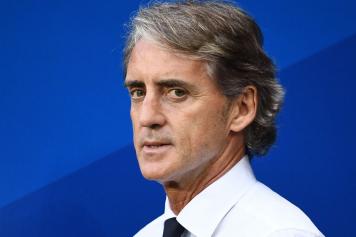 16 November at 20:45
Italy coach Roberto Mancini spoke to the press in his Italy-Portugal pre-game conference, here is what he had to say on the matter
(via Calciomercato.com):
"Portugal game? Clearly we would like to advance to the final four. In our first few games, we had to give some youngsters some playing time even if we knew they would make mistakes. Young players need to play and that's why we want to give them the opportunity to do so. Euro championships? Well this is our goal so we want to let young players grow so that they will be ready in 2020. I am not a magician but I think we have been doing better of late after the World Cup fiasco. San Siro? We have always done well here even if we didn't get the result we needed against Sweden. We have a lot of work to do so we are going to have to work hard. Immobile? There is a good chance that he starts tomorrow. He is certainly in pole position...".
For more news visit Calciomercato.com.