Italy: Pirlo lashes out at former teammates, Verratti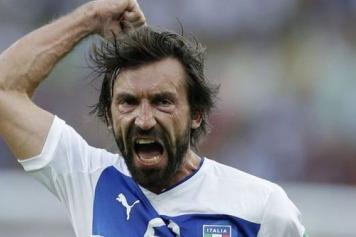 11 November at 10:30
Andrea Pirlo pulled no punches when speaking about Italy's 1-0 defeat to Sweden on Friday night. His criticisms of his former teammates, some of whom he named, were pointed and timely.
"In these games you have to give 100%,"
Pirlo told Sky Sports
. "You play until the referee blows his whistle, otherwise you play on." He was clearly referencing Italy's penchant for complaining to the referee.
He continued, "The team has to do much more. Complaining about the referee is pointless. In these competitions you have to fight, while tonight the impression given was that they went down on first contact."
The recently retired midfielder also criticized Marco Verratti, whom many consider to be his heir. "He did not have a good match. He missed a couple of beautiful openings, one for Candreva one for Immobile in the first half. It's a bit overlooked because of the criticism of the game, but he did not play well, even if his teammates made it impossible to play with at the top of his level."