Italy: Pirlo pulls no punches in criticism of Ventura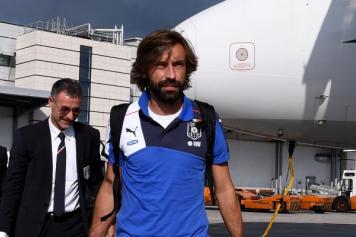 11 November at 12:00
In addition to his criticism of the players, Pirlo had a host of critiques about manager Gian Piero Ventura. "It will be hard for Ventura to find the right motivation for the group in the next three days filled with pressure from the newspapers and televisions."
"They will need to have the team in mind, especially the problems they faced. They will have to analyze the game played today and find the right remedies to win Monday. It will be three heavy days as it's annoying to watch videos, but these days will be important. "
Pirlo also added his thoughts on how the manager could improve his squad's chances in the return leg. "The plan will have to be improving on offense. Switch yo a 4-3-3, with Insigne wide and free in the 30 meters. Tonight he played centrally and lost so many balls. We need to widen the game and give the outsiders the freedom to create superior numbers."
He also criticized the FIGC for their decision to play the return leg in Milan, saying, "San Siro will be heard, but I have never seen it produce goals."