Italy seal EURO 2016 qualification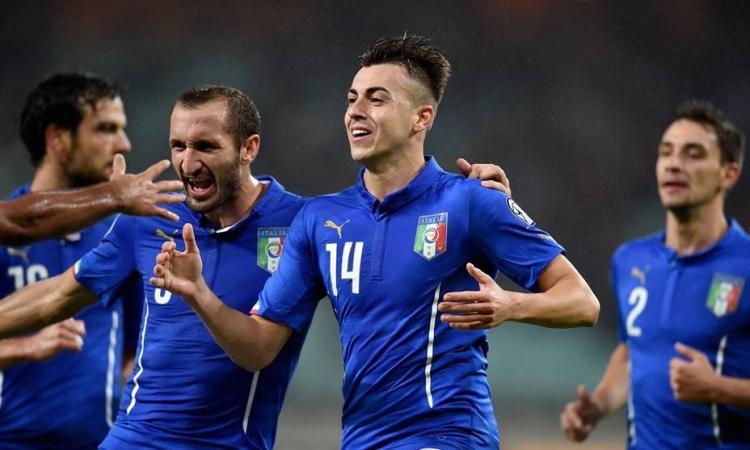 2015-10-10 - 21:25
Thanks to a 3-1 away victory at the expenses of Azerbaijan, Italy become the
8th team to qualify to EURO 2016, following Austria, Czech Republic, England, Iceland, Northern Ireland, Portugal and France, the host nation.
Italy players have not failed to meet Conte's expectations, as before the match former Juventus manager declared he wanted to seal the qualification straight against Azerbaijan.
The 46 year old
put aside his favorite system 3-5-2 dusting a more balanced 4-4-2
, with four players out of eleven playing for foreign clubs.
Eder's opener
was equalized in the first half by
Dimitrij Nazarov
, who took advantage of a clumsy defensive clearance by the Juventus' Giorgio Chiellini and Leonardo Bonucci. Just before the half-time, AS Monaco's
Stephan El Shaarawy gave Italy the lead again
, while in the second half the Manchester United newcomer
Matteo Darminan netted his first senior Italy national team goal.
"Qualifying to EURO 2016 was nothing-easy,"
Antonio Conte
told the
RAI
journalists, shortly after the final whistle. "I am happy because the lads are working well during the training sessions and I can see some improvements. It is also good for us not to work on a single system."
Before the game, Conte told the press that
talks concerning his contract renewal with the Azzurri are not a priority
at the moment.
His agreement with the FIGC is due to
expire at the end of July 2016
, just a month after the EURO 2016 final. Former Juventus manager is reported
not to be very willing to renew his appointment
as Italy coach, since he would like to go back in charge of a football club. His name has been recently
linked with the Roma bench
, but it is to take for granted that his only aim for the near future is winning EURO 2016.