Italy, Ventura refuses to resign after World Cup shame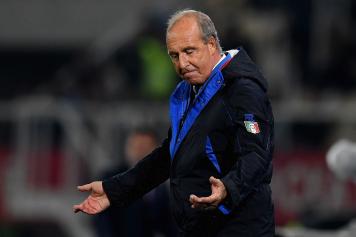 14 November at 00:41
Italy boss
Giampiero Ventura
talked to media on Monday night after the
azzurri
shameful elimination from the World Cup play-offs.
"The manager is always the main responsible when there are no results. I thought we would have made it but I haven't resigned yet, I still need to talk to president [Tavecchio]. I am proud to have been part of this group, I am proud to have coached great champions and future champions, we'll decide what to do."
"My biggest fault? We hadn't allow any goal in two goals but we didn't scored either. Resignation? It's not up to me, let's see, I want to apologize with Italians but we tried to make it, tonight's game has proved I am on good terms with this group."
Pressure is of course mounting on both Ventura and the Italian football federation Tavecchio who, however, is not reported to be thinking about possible resignation.
Ventura has recently extended his contract through 2020 but there is a clause in his contract that allows the Italian football federation to sack him in case of failed World Cup qualification.