Italy weighing risks of sacking Ventura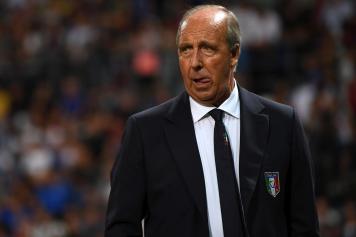 07 October at 14:00
Italian national team manager Giampiero Ventura recently signed a contract extension with FIGC through the 2020 Euros. However, after last night's shock draw to Macedonia, it's inconceivable to think he'll have the opportunity to see the contract through.
With Italy at serious risk of missing their first World Cup since 1958, the FIGC will be forced to do some laborious introspection should Italy struggle in their World Cup qualification playoff. After a pair of group stage exists, Italy is on the verge of missing this iteration.
Such an eventuality could spell doom for a once-proud nation. Italy will need to earn a point in Albania to secure a place in the World Cup playoffs, not an easy task based on recent results. Certainly the FIGC is weighing the risks of sacking Ventura immediately and risk a disjointed team effort in Albania against the negatives of fielding a team with little confidence and cohesiveness.