David James tells CM: 'Zaza is improving, Conte is different'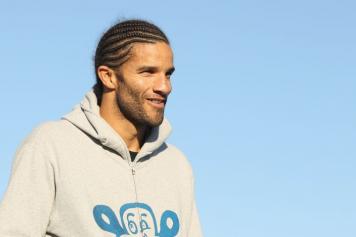 30 November at 09:50
Former West Ham goalkeeper David James believes that Simone Zaza is "improving", and that Joe Hart is learning some useful lessons playing in Serie A.
The under-fire striker has yet to score for West Ham, but received warm praise from the Hammer alumnus.
"I went to training a few weeks ago, I could see that he's improving" James exclusively told us at this year's Wyscout forum at Stamford Bridge, "Slaven Bilic is a great coach, he improves players.
"He's beginning to help him [Zaza] change in order to get used to the English game".
James played for West Ham between 2001 and 2004 before moving to Manchester City.
"There's a bit of an Italian connection at West Ham thanks to Paolo di Canio, he's an icon there, it's hard for players to measure up to him".
"If West Ham threw him on at Old Trafford, even as a sub, it means they like him. He'll get his chance down the line, especially with injuries and fatigue setting in".
James then shared his thoughts about Joe Hart with us:
"Serie A is a credible league, and it's good that Hart is playing for a side [Torino] that isn't favoured for the title. It's a nice contrast from Manchester City.
"He'll need to have adjust to the European mentality, but he'll acquire knowledge of international football.
"Many of his England team-mates won't have that. He's getting an opportunity I wish I'd had earlier in my career".
James then spoke of Chelsea manager Antonio Conte, and had some praise for a Coach he believes was a bit of a mysterious object before the season.
"Conte is fascinating because of the Euros. I mean, someone like Pep Guardiola is perfect, at least supposedly. He won loads in Spain, and the Champions League twice. He had a lot more to lose.
"Conte isn't perfect, but he's different. I mean, he changed everything before the Spain game, and beat them in a spectacular game. Then Italy played Germany and I thought "hold on a minute, where did that team go?"
"Still, you can see his impact so far this season, Eden Hazard was struggling last year, now he's bounced back. People were wondering what Victor Moses was still doing at Chelsea back then. Look at him now!".
So where will Chelsea come?
"Second" James joked, "I'm all Liverpool!".
Edo Dalmonte (@EdoDalmonte), Guglielmo Cannavale (@GugliCannavale)