Liverpool and Man United target's agent: 'He wants to stay with Napoli but...'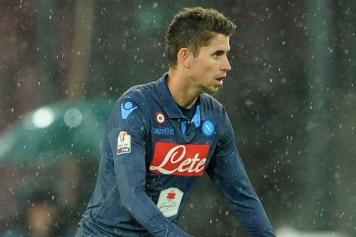 13 March at 21:40
Napoli have been doing very well this season but they are coming off back-to-back disappointing results against Roma and Inter as Juve are now back into first place in the Italian Serie A standings. Here is what Jorginho's agent Joao Santos had to say on his client's future with the club in an interview with
Radio CRC :
" Napoli are now second in the Italian Serie A standings but I am still optimistic since there will still be one last head to head game between both clubs in Turin. Napoli have a ton of quality and they have to remain focus. Roma and Inter are not bad teams so it can happen to struggle against quality sides. Juve are doing well now but they can stumble too in weeks to come so let's see. Torreira to Napoli? First off, I hope that Jorginho plays for the national side. If Torreira does arrive, then he will likely start as a sub. I don't know what Napoli's plan is but Jorginho doesn't want to leave Sarri's team.
If there are offers for him and Napoli agree, then we could maybe talk about it but let's see
. Jorginho still has another two years of contract and he could even renew his deal with Napoli in months to come...".